Frequently Asked Questions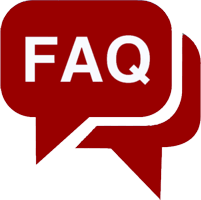 Everyone will receive their own game back.
This is a reason that our process may take up to 12 weeks to complete. Generally we don't call until all products are complete (cutting & wrapping and the sausage).
Wait times are not always 12 weeks
… but they do vary with what products you are having made. Products such as bacon, dried and shaved & may be longer waits. Please be patient and don't keep calling in as it only will take us longer if we have to keep looking up slips to see how your product is progressing.
If you don't hear from us within the 12 weeks
… please feel free to call us then and we will be more than happy to accommodate any question's you may have or update you on your meat progress.
Late change to orders
There will be a $5.00 fee if you call in after you have dropped off your animal or trimmings and change your order (due to large volumes this takes additional attention and time).
Deer that are brought in already skun (hide off )
… will be charged an additional $35.00. We will not accept any full deer with the hide already removed. If the hide is removed, the deer must be quartered before dropping off.
Normal call hours are
… from 7am to 4pm Monday thru Saturday, if these hours are not convenient for you please notify an employee and we will make a note.
Pick up hours …
are Monday - Friday from 8am to 4pm and Saturday 8am to 12pm, unless you notify us at least 8hrs in advance to when you will be picking up. Be prepared to wait when picking up. We try to accommodate you as quickly as possible.
We now offer an "Express Cut"
… which is a $50.00 additional fee but guarantees your animal back within 2 days of dropping it off (Saturday and Sundays animals will be done by the following Tuesday).
Spoiled Carcasses
… There also is a $20.00 disposal fee for spoiled carcasses. If the hair is easily falling out of the hide or it smells rotten that is a good sign it is spoiled. Our personnel who take in deer cannot always tell by appearance weather the animal is spoiled or not. Bears are especially known for spoiling, so it is important to get your game in a controlled environment (under 40 degrees) as soon as possible to prevent spoilage. Washing with cold water inside and out is a great practice and will help with quality and cooling of your meat.